2017 Chandler Crossfit Sponsors
We are proud to feature our 2017 Crossfit Infernal Regional Sponsors! Your support made our dreams possible. Thank you!
---
Specializing in Macro Nutrition Counseling, nutrition for Crossfit Games Athletes, meal plans for weight loss or bodybuilding, and educational and motivational speaking, Jason Phillips is inspiring, approachable, and FUN! Contact iN³ Nutrition today to start your body transformation.
---
QUICK SPARK FINANCIAL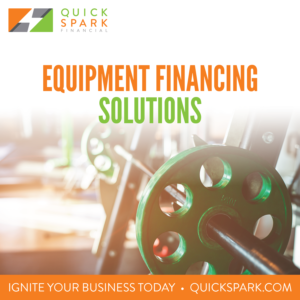 Ignite your business with a financial partnership you can trust. QuickSpark helps business owners and suppliers grow by allowing you to preserve your much-needed capital. Regardless of your industry QuickSpark helps business owners and suppliers grow with simple financing, world class service and our passion for helping others. Realize your business dreams. www.QuickSpark.com
---
ALEXANDER MEDICAL
Alexander Medical's mission is to provide personalized, high-quality care for your pain management and hormone replacement therapy needs. Get your life back! www.AlexanderMedCenter.com
---
BARROS PIZZA
Barro's Pizza, the family owned and operated pizza restaurant with numerous locations across the Valley, is Arizona's award-winning pizzeria for wings, salads, deli-style sandwiches, pasta, and pizza. Your favorite lunch and dinner options are all available for dine-in, take-out and delivery at Barro's Pizza! The secret family pizza recipe has been passed down through multiple generations, bringing the original thick, yet fluffy crust and the tangy, sweet and spicy sauce straight from Italy to you. www.BarrosPizza.com
---
TRUE HERO APPAREL
Our products honor the ideals of our Founding Fathers who are true heroes. The Founding Father's passion for liberty is needed today more than ever. You can help bring back their words of wisdom by wearing them–order today! Mens, Womens, and Children's sizes are available now. T-Shirts as low as $8.00! www.True-Hero.com
---
ERICK CASTILLO – MENUDO DESIGNS
Designs that bring together fitness and Pop culture. Our designs are built to last. Quality Next Level Tees, Tanks, Hats and more! Contact us for orders at orders@menudodesigns.com #menudomakesmuscle Follow Up on Facebook to stay up-to-date on the latest styles we are offering.
---
SMART MARKETING
Ready for success? Ready for EXCITING results? Smart Marketing is too! We won't just be your marketing people, we'll be your partner. We'll listen, we'll answer your questions, we'll work with you to develop a strategy that speaks for your brand, and best of all, we'll be the ones who cheer the loudest when you make the big time. From ad hoc services that save small businesses time and money to the affordable rate and fee structures offered to large corporations, our services are customized to your every need and backed by proven results. www.SmartMarketingBiz.com